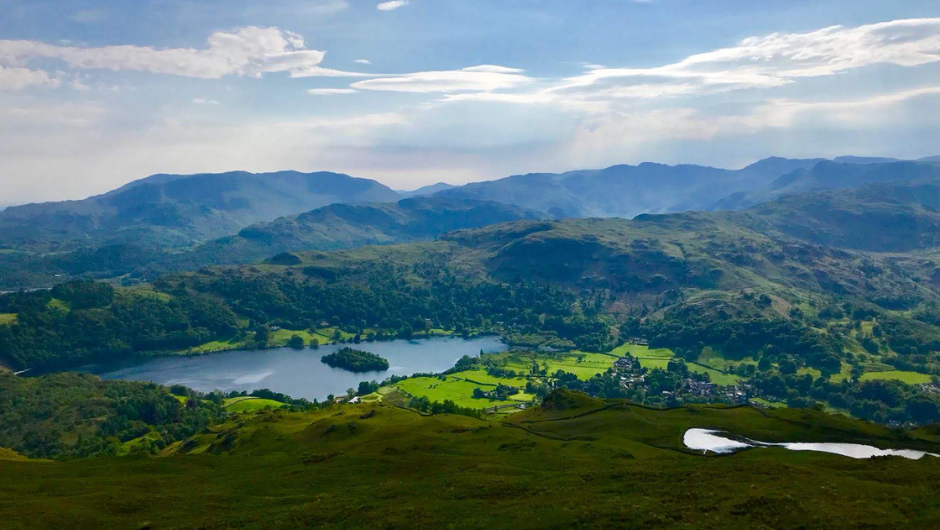 Charity Challenge are very pleased to announce the launch of our 2022 UK challenge dates for our trek, cycle and triple challenge series. We are blessed to have some of the most spectacular National Parks, UNESCO World Heritage Sites coastal walks and trekking trails right on our doorstep. Whether you are a challenge veteran or this is your first time taking on a Charity Challenge we have something for everyone.
There are three difficulty levels:
Challenging: A "challenging" trip will test someone who is relatively fit and has a spirit of adventure. You may have had some previous experience, but this is not necessary as long as the correct training is undertaken. You will be physically tested but the terrain is often on well-established routes.
Tough: A "tough" trip should be undertaken by someone with previous experience and interest in the activity – whether biking or trekking. A tough challenge will test you both physically and mentally. Both cycle and treks will be hilly, and training is essential. On a UK "tough" challenge, you should expect 10+ hours of exertion over demanding terrain.
Extreme: Extreme challenges will involve a great deal of endurance. These trips are not to be taken lightly. They are usually undertaken by someone with previous experience in a mountain setting, but who wants to take their experience to the next level physically and mentally. Training is essential.
Trek Challenges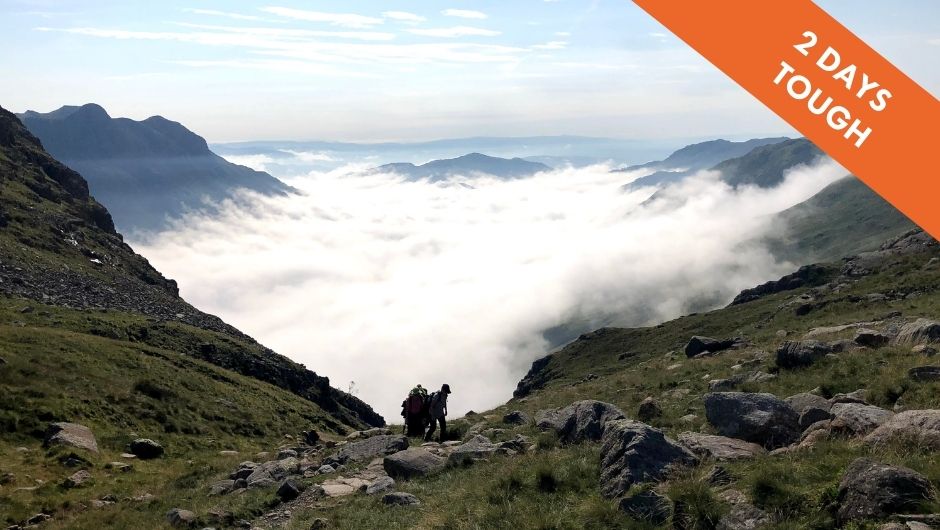 Prepare for an epic 22km trek through the rugged and dramatic landscape of the Lake District, as you tackle five of England's most demanding peaks, including its highest – Scafell Pike (978m).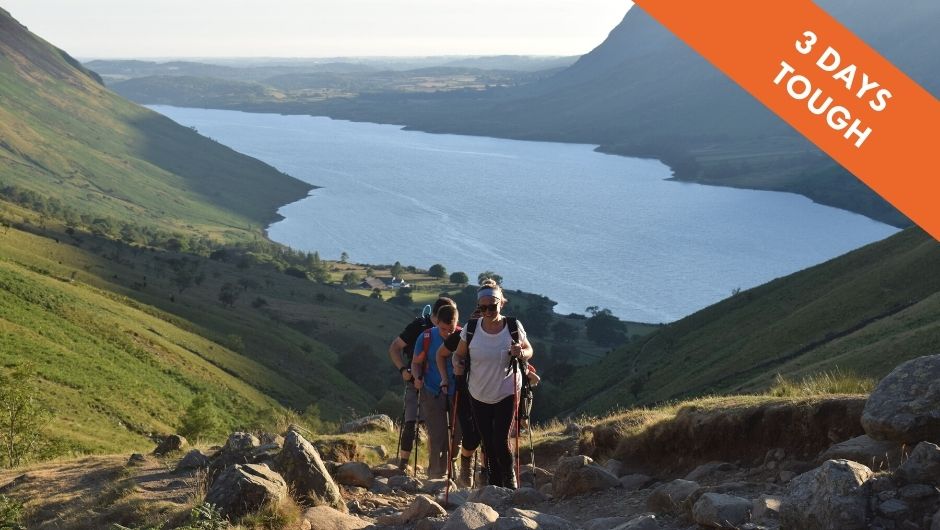 Unique multi-day mountain challenge in the heart of the Lake District National Park. Attempt to summit 24 peaks over the course of 2 days trekking on some of the most iconic mountains in the Lake District, covering 47km with a total ascent of 3299m.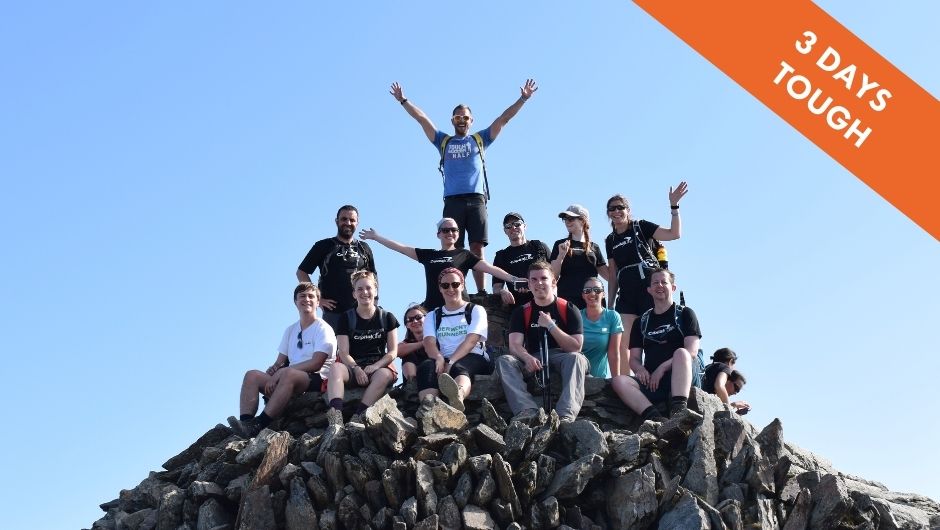 Take on the three highest peaks in England, Scotland and Wales. Considered one of Britain's toughest outdoor challenges, the National Three Peaks Challenge takes in the dizzy heights of Ben Nevis (1,344m), Scafell Pike (978m) and Snowdon (1,085m) over 42kms in just 24hrs.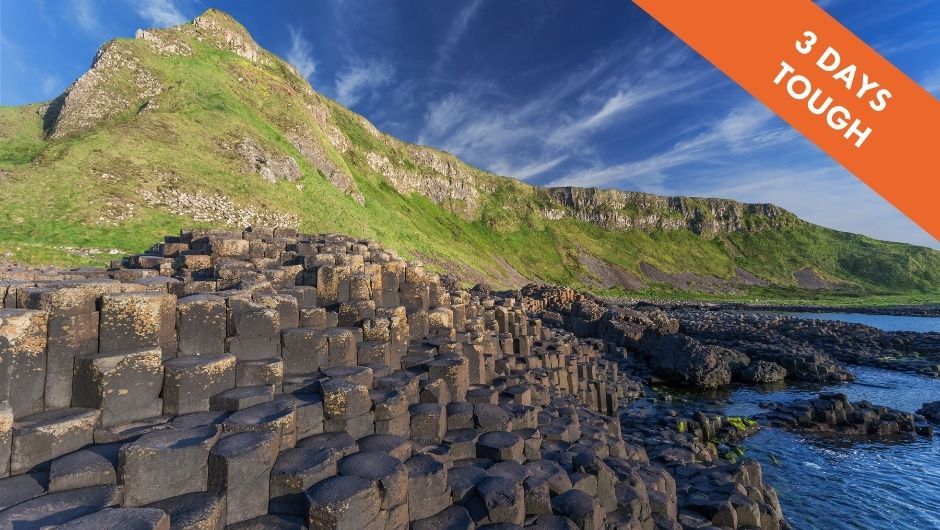 Commencing at the iconic Carrick-a-Rede rope bridge, this tough one day challenge has you trekking a marathon distance along the dramatic Northern Ireland coastline of the Giant's Causeway UNESCO World Heritage Site.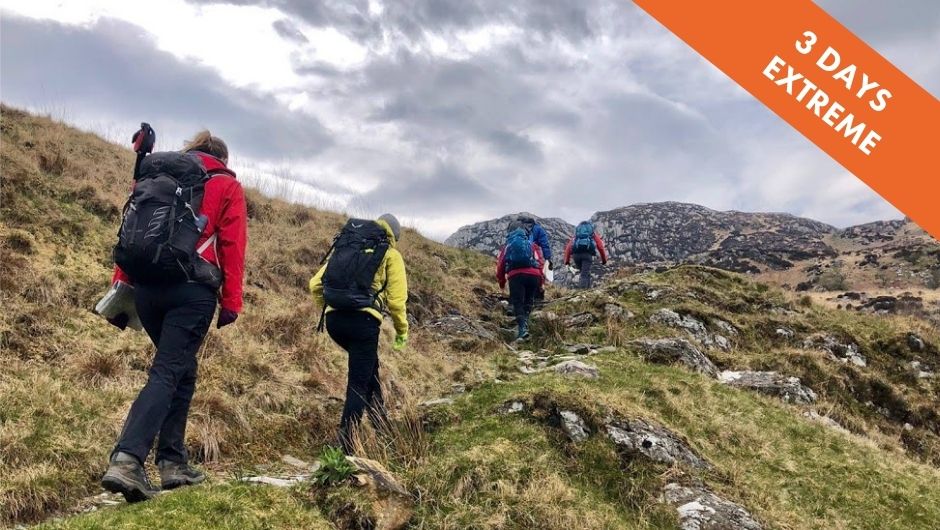 Take your challenge experience to the next level with this extreme 45km mountain trek in stunning Snowdonia. Summit all 15 peaks over 3000ft in Wales in one epic weekend, including its highest – Snowdon (1,085m).
Join us for three days of trekking and camping along the stunning South West Coast Path. You will experience everything that this popular long-distance National Trail has to offer on this 65km trek, from remote beaches to rugged cliff tops and picturesque fishing villages – perfect for spotting Atlantic grey seals and dolphins!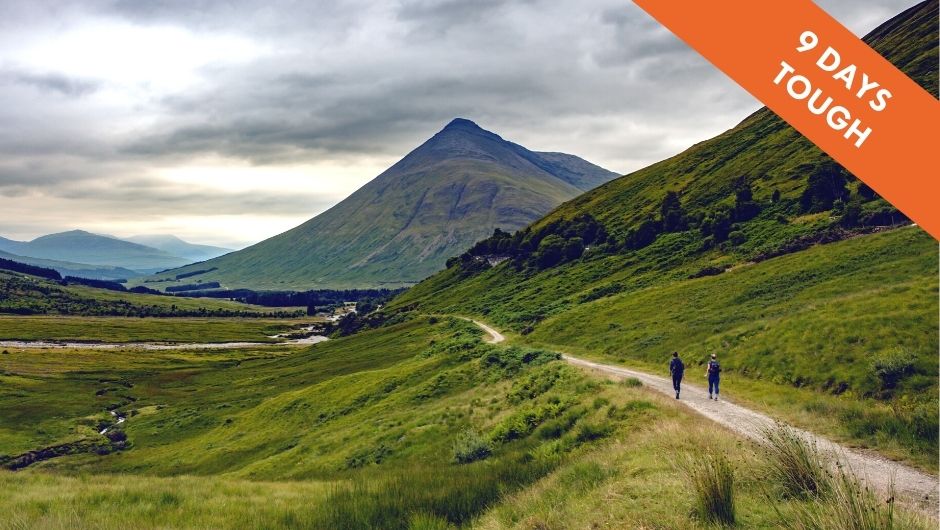 Challenge yourself to complete one of the UK's most popular long-distance treks, the West Highland Way. Trek 154km, and camp en-route, over seven days through the breath-taking and atmospheric scenery of the Scottish Highlands, experiencing incredible loch's, stunning glen's and dramatic highland mountains.
Triple Challenges – Trek, Cycle & Paddle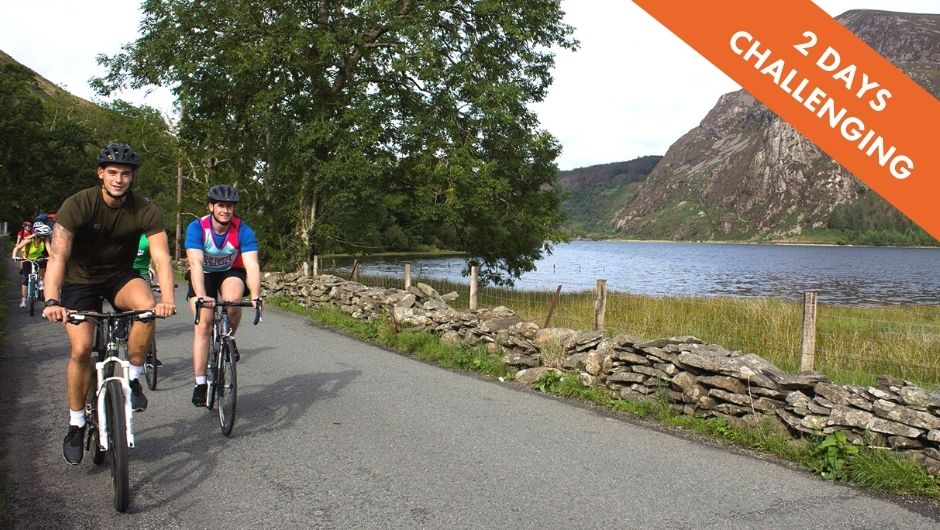 Pit yourself against the spectacular landscape of Snowdonia National Park in this tough and exciting multi-activity challenge. You'll summit the mighty Snowdon (1,085m) as well as tackling challenging biking and kayaking sections all the while surrounded by this stunning part of Wales.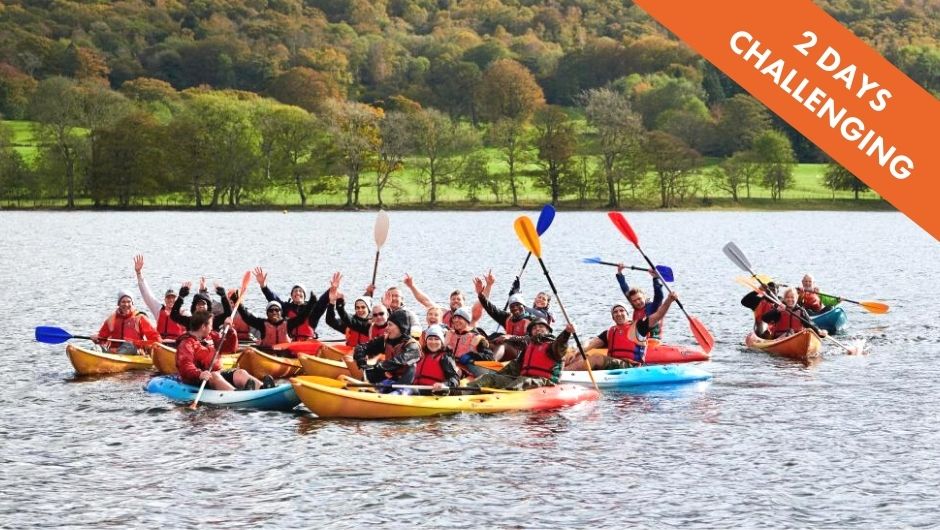 Trek to the summit of one of the Lake District's most iconic peaks, the Old Man of Coniston (803m), before testing yourself on the off-road mountain bike trails of Grizedale Forest, then kayak across the iconic Coniston Water.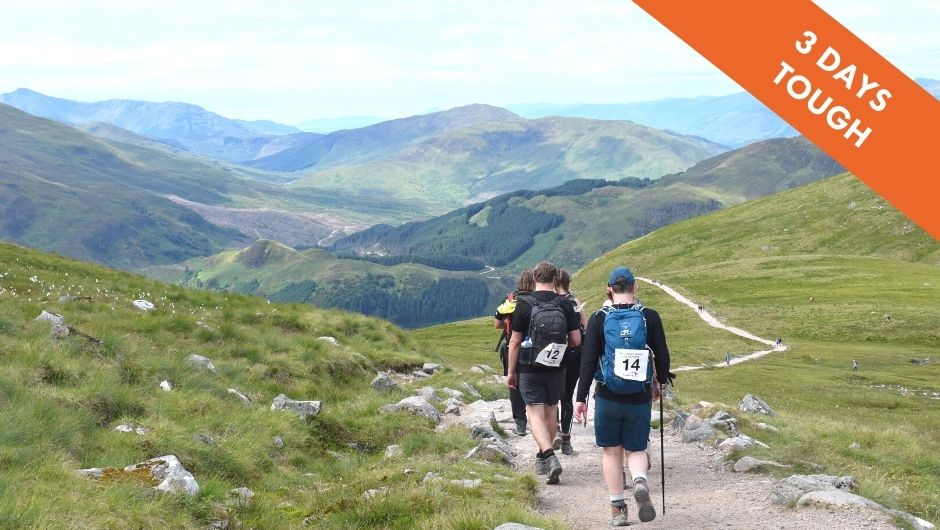 Join us in the Cairngorms National Park for an exciting weekend of cycling, trekking and kayaking. Culminating with an ascent of Ben Nevis (1,344m) and set within the classic adventure playground of the Scottish Highlands, this is the ultimate triple challenge.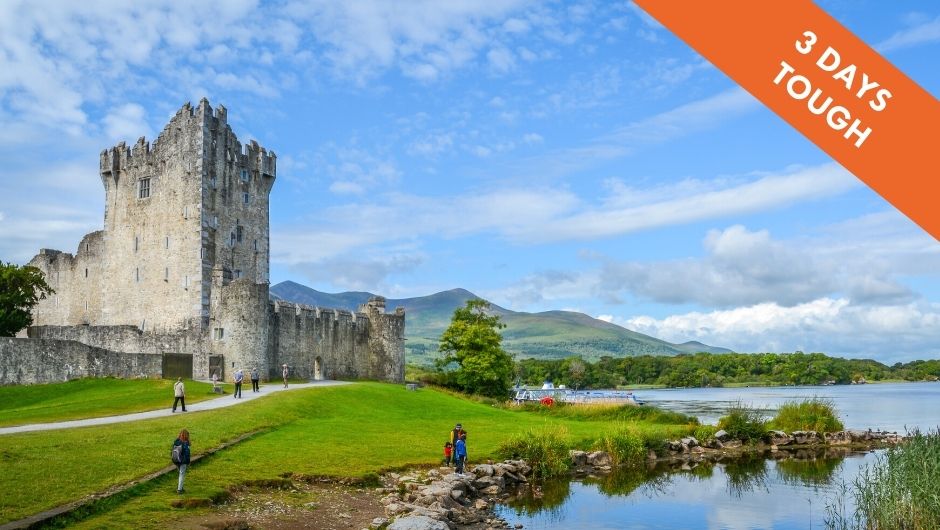 A breath-taking triple challenge in the Irish adventure playground of Killarney National Park – a UNESCO biosphere reserve. Cycle 55km along the famous Ring of Kerry, test yourself on a 1.5km kayak in the beautiful Killarney lakes and then trek 13km to the summit of Ireland's highest mountain, Carrauntoohil (1,038m), all in one incredible weekend of adventure.
Cycle Challenges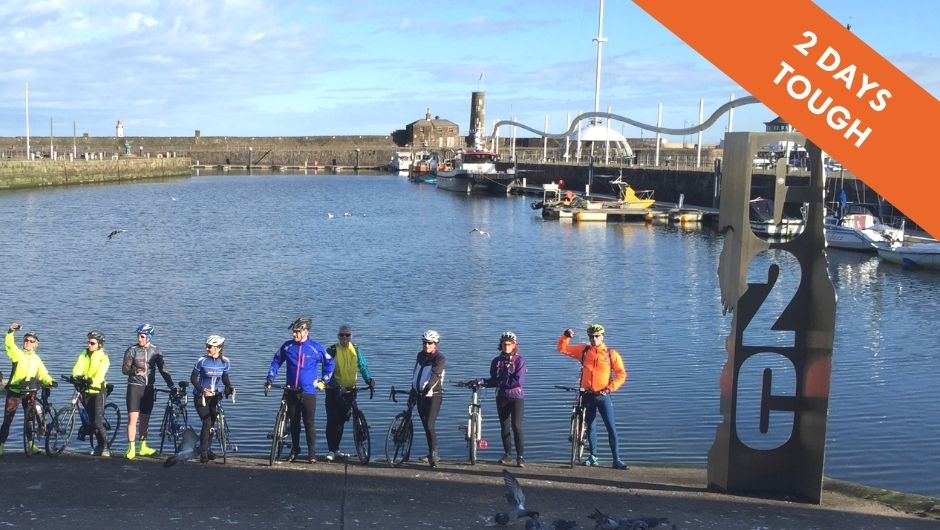 Be inspired by some of the most dramatic scenery England has to offer on this classic two-day bike ride from the west to east coast of the country. Departing from Whitehaven, cycle for 225km, crossing through the Lake District, North Pennines, and the ancient fringes of Hadrian's Wall, before reaching the North Sea at Whitley Bay.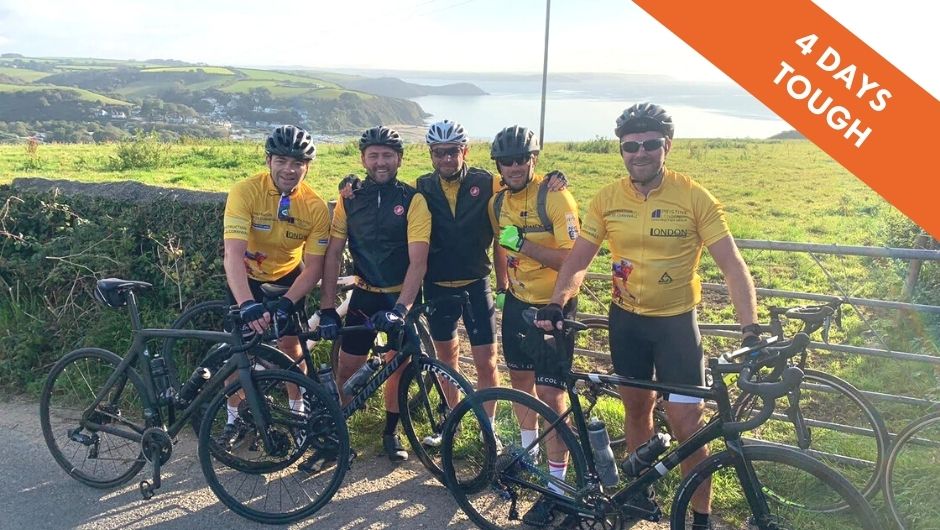 Join us and cycle over 320km's from Penzance, via Land's End, to Plymouth. This epic three-day cycle traverses the entire Cornish peninsula, from west to east and from north to south and all the while you will be surrounded by picturesque countryside, stunning villages and historic harbour towns.
Booking with Confidence
We understand that there may still be a little uncertainty around booking in the current climate, so we have pulled together "Booking with Confidence", all the information you require to help you book your next Charity Challenge with absolute confidence.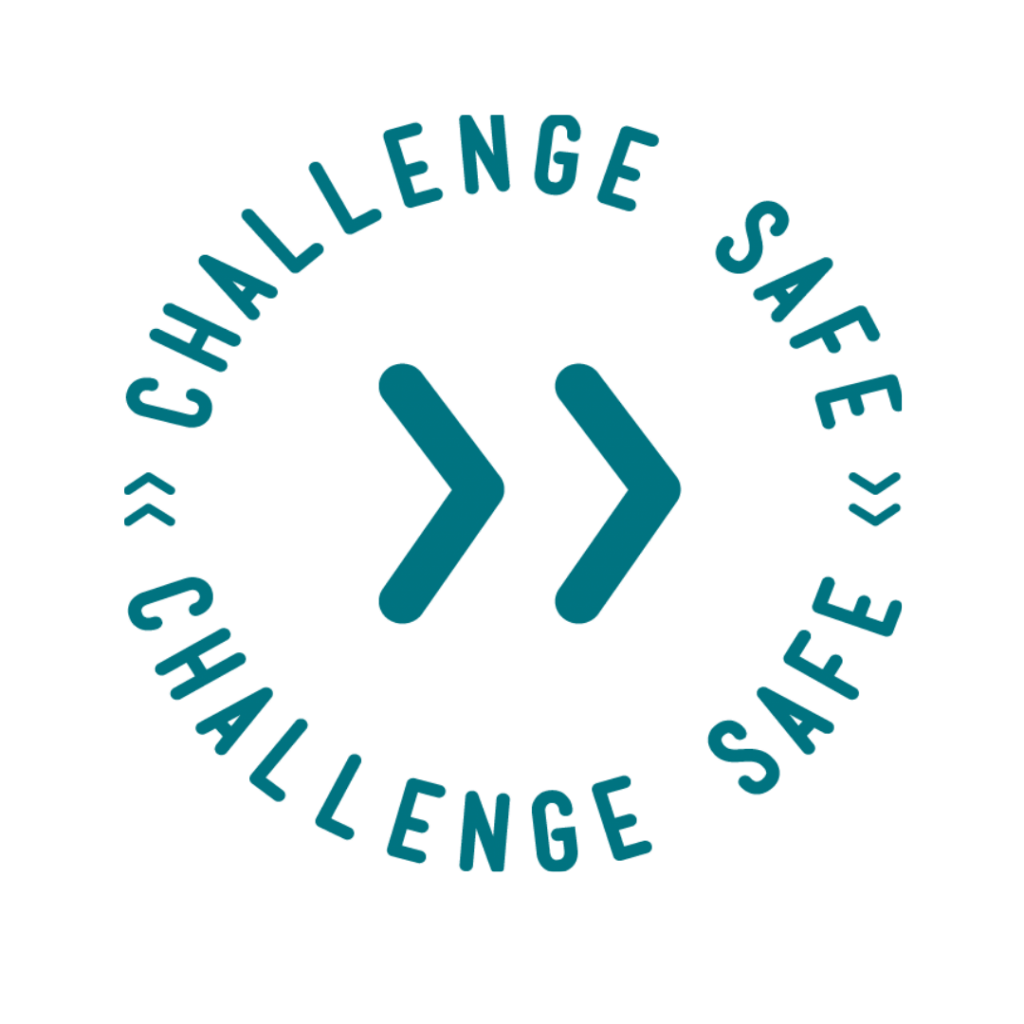 All of our challenges have new health and safety measures in place to ensure they are Covid Safe. Read more here Covid-19 : Keeping you Safe. Please rest assured that Charity Challenge will continue to monitor all of the latest advice from both the government and local authorities and will ensure that all of our safety systems are up to date.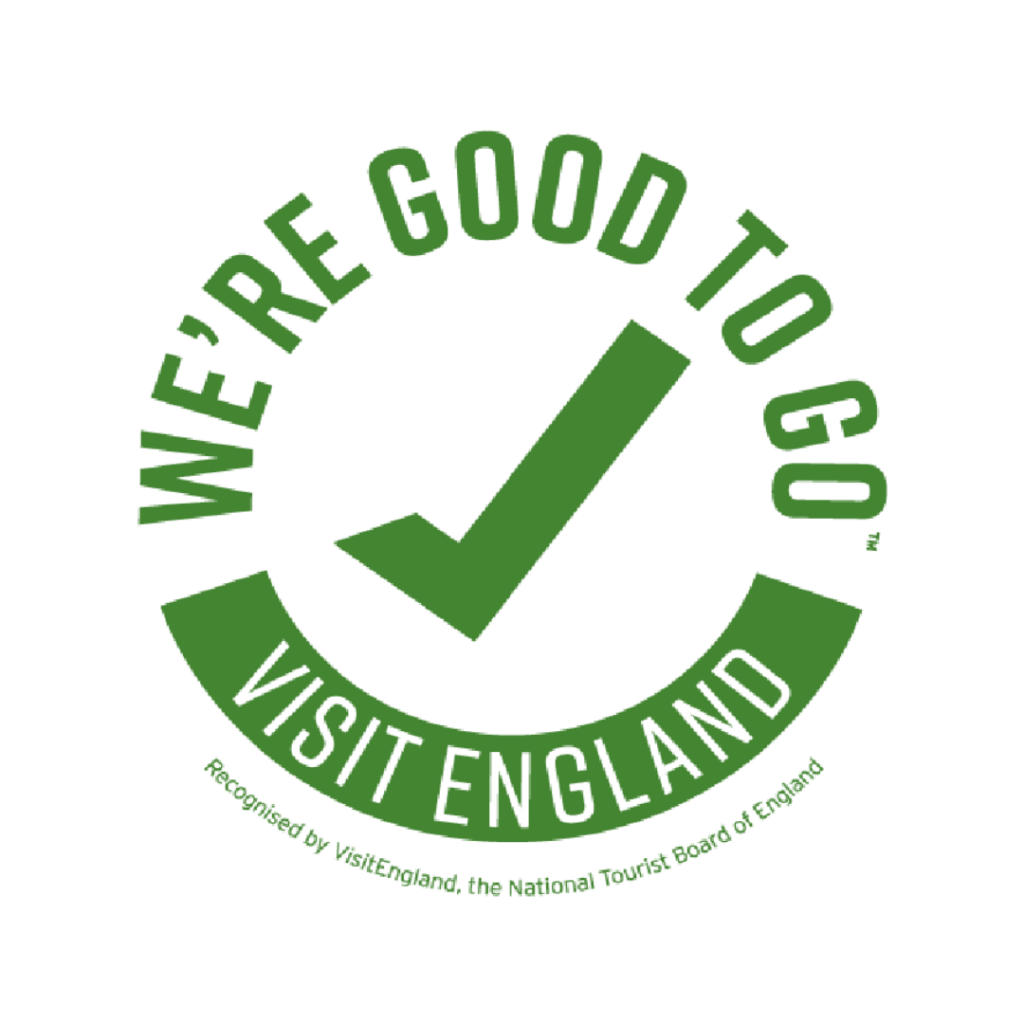 We are proud to have acquired the UK Industry Standard mark, "We're good to go" in partnership with the Tourist Organisations of Great Britain and Northern Ireland. This means that our business has followed government and industry Covid-19 guidelines, has a risk assessment in place and a process to maintain cleanliness and aid social distancing.