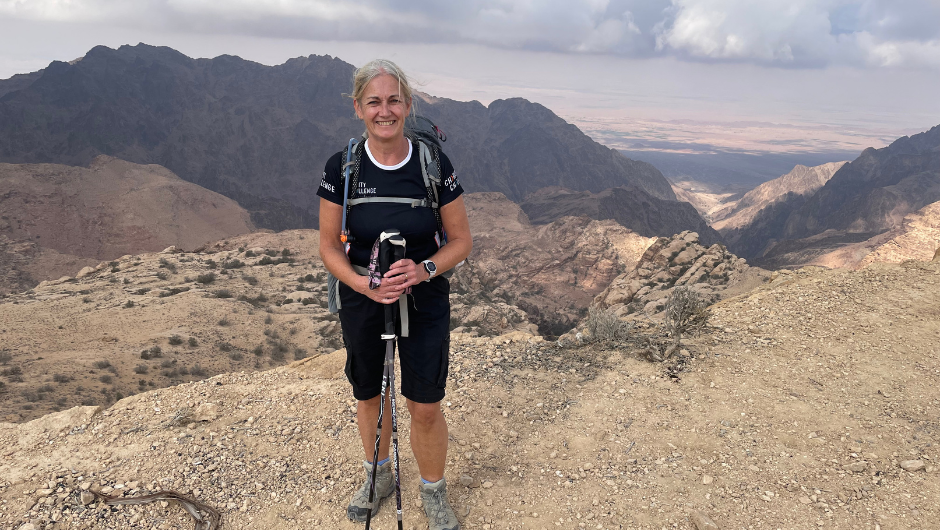 When Ann Ogley joined her first Charity Challenge trip back in September 2014, she did so with a good friend.
Together the pair rose to the challenge of trekking through the Gunung Leuser National Park on the Sumatra Jungle Challenge. 
A year later Ann's friend was involved in an accident, however, which meant she could no longer commit to another challenge.
"So that's how I ended up going on the next challenge to Brazil on my own," said Ann, 62, from Rotherham whose trips have supported two local charities.
"I had been looking at things on the website and thinking that I really wanted to do that one – it wasn't just trekking, but also canoeing and fishing for your supper.
"There had been one or two solo travellers on the Sumatra trip and I thought 'if they can do it, I can too'."
Not only did she rise to the challenge, but Ann has since participated in a further two Charity Challenges as a solo traveller – one to the Albanian Alps, and most recently to the rose city of Petra in Jordan.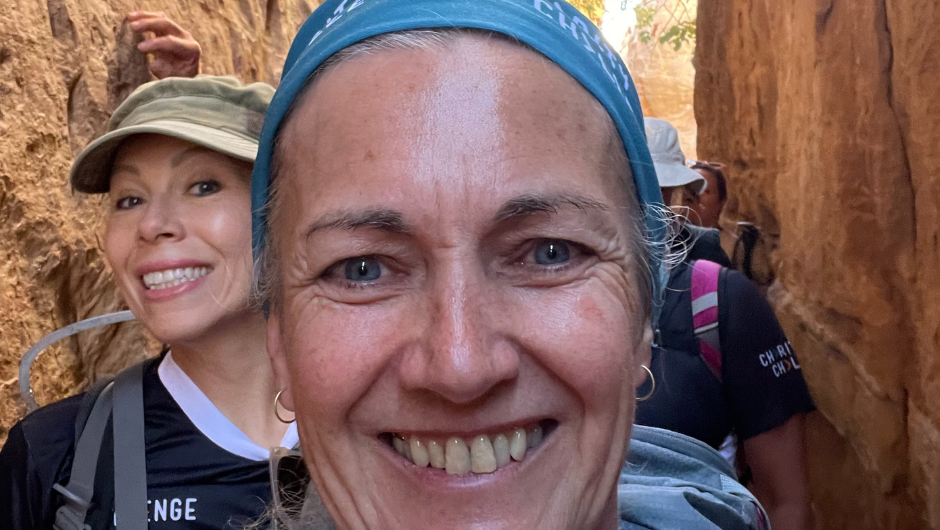 "You're always a bit apprehensive about who you're going to meet and whether you're going to get on with people but everyone is there for the same reason," she said.
"They are there to challenge themselves and to raise money for something that's close to their heart so you don't really have any problems because you have common ground before you even start.
"There are going to be some people who you get on with better than others, but that's just life. When you are stuck in the middle of a jungle or a desert you don't really have any other option but to get on with things as you see fit."
The only down side to joining a challenge on your own, as far as Ann sees it, is that you "miss out on the build up".
"It's the build up and the anticipation and having someone to bounce off," said Ann. "But once you're there, there's quite often a lot of other solo people too."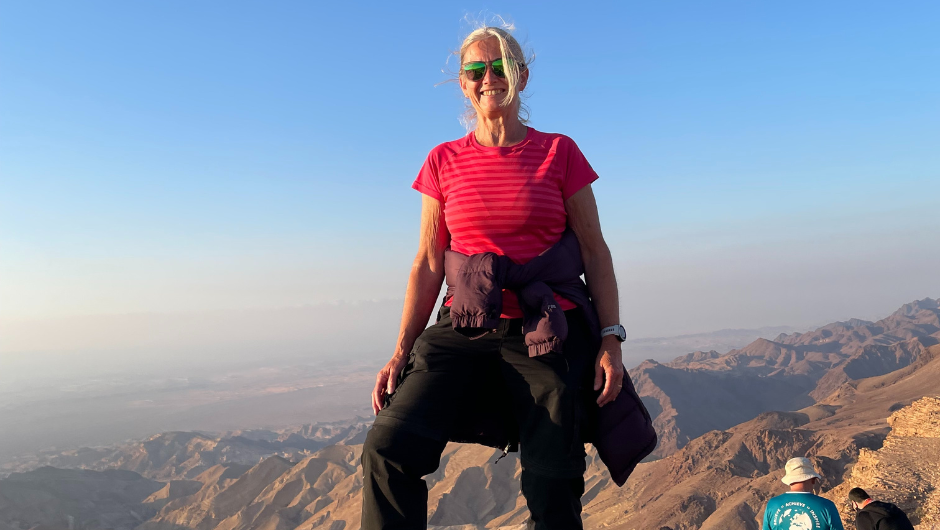 Recently back from Jordan, Ann is already looking to the future.
"It's addictive and it's something that I want to get more into," she said.
Next up may well be Charity Challenge's Trek to Machu Picchu – but will she go it alone? 
"My husband keeps hinting that he might do it, but I'm not sure he'd keep up with the rusticness of it so watch this space!"
---
Interested in joining us on a challenge?
Book before midnight 31st January 2023 and you can get up to 50% off the reg fee on selected 2023 & 2024 challenges in our New Year Sale. Use the code NY2023. Sign up here