As 2020 comes to a close, we reflect on what a tough year it has been for us all. The team at Charity Challenge just wanted to reach out and say THANK YOU to all of our amazing participants, who have been so patient and understanding as we have been forced to cancel or postpone challenges, and for being so supportive when we started to reopen our UK challenges back in August.
We look forward to supporting you all in 2021 with our new extended UK challenge portfolio and when the time is right, with challenges further afield. So, instead of dwelling on the past we are very excited to focus our attention on the future. We asked team Charity Challenge – what challenge are you most looking forward to in 2021?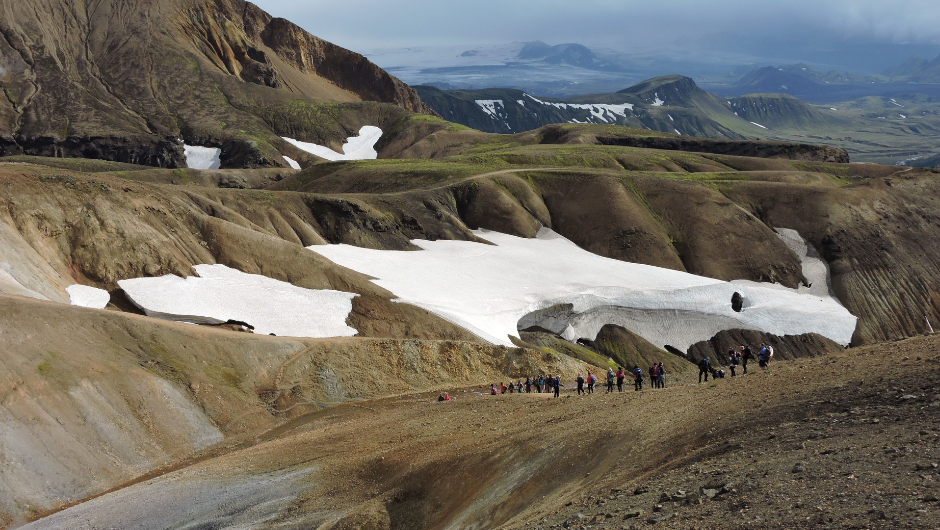 Iceland Lava Trek – Laura, Challenge Leader
Iceland holds a special place in my heart for its otherworldly landscapes steeped in myth and legend. The Laugavegur Trek is still the best trek I've been on for packing such an incredible wow factor into a short space of time and I can't wait to go back. Dramatic vistas, glacial river crossings, camping under the stars… and all nicely rounded off by a relaxing dip in the steaming waters of the Blue Lagoon. The Icelandic Highlands transport you to another world (in fact they're frequently used as sci-fi film locations).
Walking up through lava fields encircled by colourful stripey mountains to cross snowfields with streams bubbling and rocks steaming around me: 2020 will surely fall away as a distant memory within seconds. Each day offers amazing new vistas, from glass-like obsidian passes to black volcanic ash fields and down into the lush green retreat of beautiful Porsmork. And not forgetting those glacial river crossings for an added sense of adventure and entertainment! The weather can be harsh, which only adds to the raw beauty of the place, and on clear nights after a well-deserved camp dinner there's no better way of finishing a day than lying back and stargazing with friends old and new. Perhaps I'll even be lucky enough to get another glimpse of the beautiful Northern Lights.
Find out more about the Icelandic Lava Trek here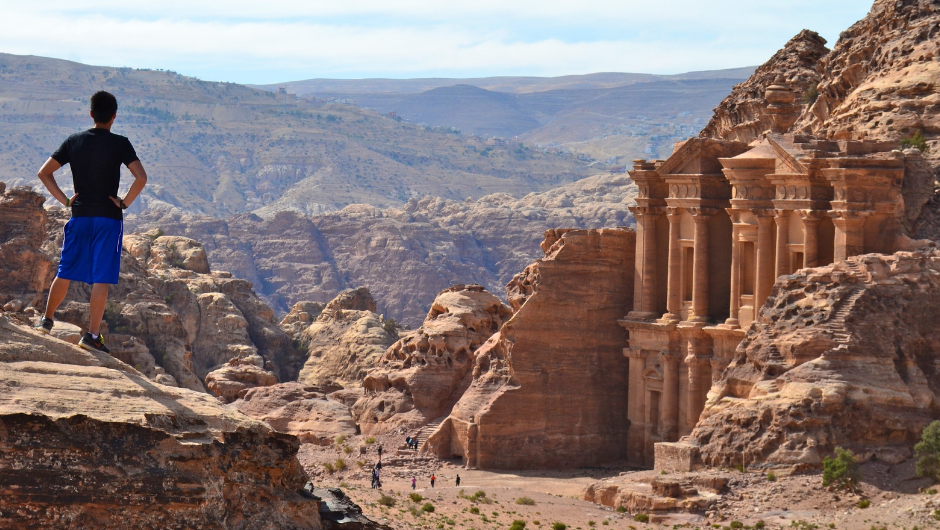 Trek to Petra – Ian, Challenge Leader
The trip I am most looking forward to leading in 2021 is the "Trek to Petra" challenge. This exciting new itinerary for 2021 will see challengers given the opportunity to float in the Dead Sea before undertaking a 100km, 5-day trek through the Jordanian desert. Along the way we will camp Bedouin-style under the desert night sky – and of course the trek culminates in our arrival at the spectacular and world-renowned "rose city" of Petra, a UNESCO World Heritage Site and one of the New 7 Wonders of the World. This is one of the world's most famous archaeological sites and I have wanted to visit ever since I watched Indiana Jones and the Last Crusade. I can't wait!
Find out more about Trek to Petra here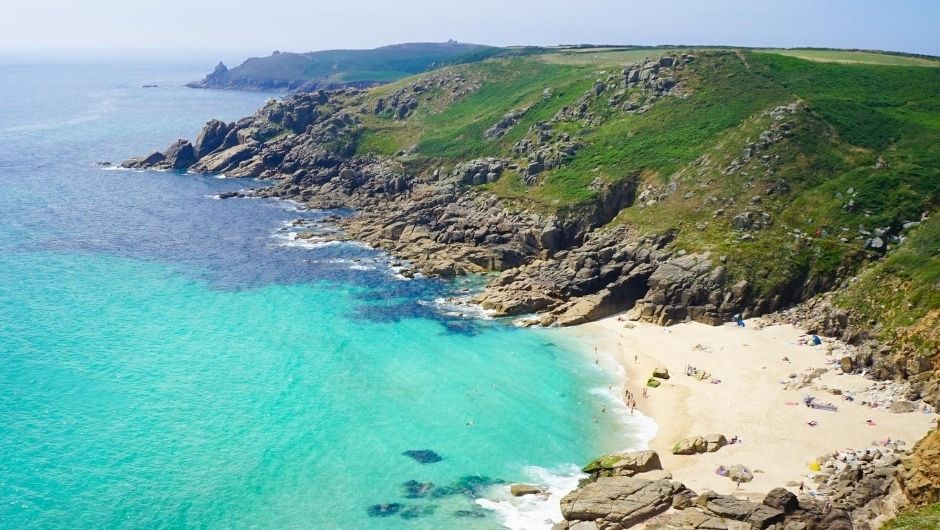 South West Coast Path Challenge – Andy, UK Operators Manager
One of the positives that have come out of 2020 has been the opportunity to design some exciting new multi-day itineraries within the UK. As our UK Operations Manager I've often thought that the UK offered a lot of opportunities for people to challenge themselves in a similar style to our overseas treks and cycles whilst exploring hidden corners of our own little island. In 2021 we have several of these new itineraries that range from 4 to 9 days long and I'm particularly excited about this trek down in Cornwall. We've deliberately chosen to trek in the most rugged spots along the very tip of the Cornish peninsula and I suspect people will be amazed at how wild and remote this area feels. With stunning secluded bays, rolling dunes and dramatic cliffs I can't wait to head out on the very first running of this exciting new challenge, and hopefully it will open the door for more multi-day challenges in the UK.
Find out more about the South West Coast Path Challenge here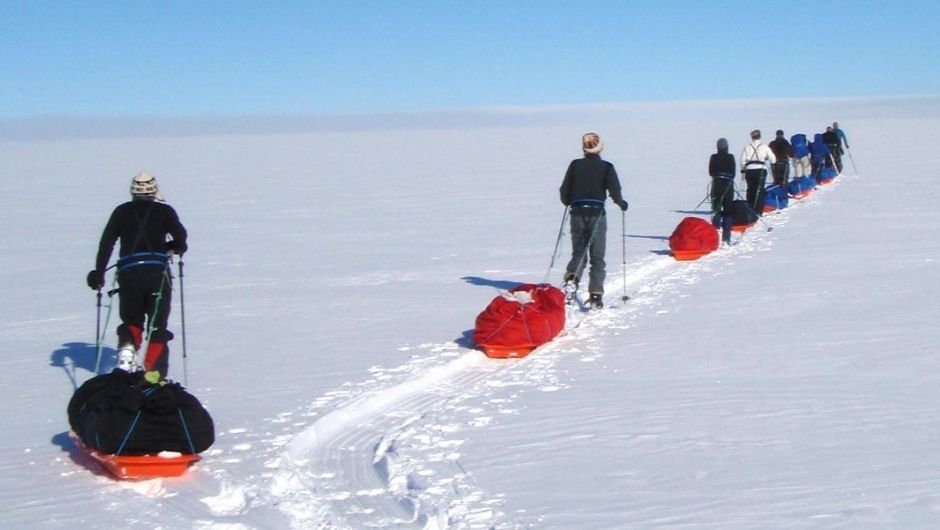 Iceland Glacier Trek – Danny, Challenge Leader
As a very unusual year comes to an end I am now looking forward to what 2021 might bring. If there's one Charity Challenge Trek I would relish leading it would be the Iceland Glacier Trek. Coming from the Highlands of Scotland I'm sure the Highlands of Iceland are just as stunning when it comes to their mountains, glaciers and other geological features whilst the additional expanse of snow and ice would be like a personal Mecca for me! The trek will no doubt be challenging with it's daily dose of Nordic skiing and overnight camping on the ice. But coupled with potentially mesmerising views of the Northern Lights from what would be the best seats in the world and other stunning vistas during the day, topped off with a muscle-relaxing soak in a geothermal pool at the end of the trip I imagine there are few better ways to boost your mental, physical and overall well-being.
Find out more about the Iceland Glacier Trek here
Trek to Machu Picchu – Simon, Co-Founder and Director
Of all the places around the world that I have had the pleasure and privilege to have trekked, one stands out above all others for me, and that's the trek to the Inca city of Machu Picchu. Of course it is one of the UNESCO Modern Wonders of the World, and for good reason, but the reason I love this trek is the combination of the scenery (snow-capped mountains, hot springs, the Sacred Valley, huge rivers), the Andean people and remote communities, and the history and architecture of the area (Spanish Colonial Squares and Inca settlements). It has everything, and that's before you consider the awesome trekking route and camping out under the stars. I highly recommend it.
Find out more about Trek to Machu Picchu here
West Highland Way Challenge – Jenn, Head of Sales & Marketing
2020 was the year I discovered just how much the UK has to offer! We are blessed to have some of the most spectacular national parks, UNESCO World Heritage Sites, coastal walks and trekking trails right on our doorstep. For me, the challenge I am must looking forward to is the West Highland Way Challenge in Scotland as I am a big fan of taking on multi-day trekking trails. I love that we can disconnect from the world for a couple of days and completely immerse ourselves in nature. The thought of trekking and camping over 7-days through the breath-taking and atmospheric scenery of the Scottish Highlands sounds like my kind of heaven!
One of my favourite things about being outdoors is capturing perfect moments and sharing them with others. The West Highland Way is famous for incredible loch's, stunning glen's, waterfalls and dramatic highland mountains. Buchaille Etive Mor (The Great herdsman of Etive), is probably the most photographed mountain in Scotland, showcased recently in the James Bond Film Skyfall. As I have never been to Scotland, I think this challenge will be the perfect introduction!
Find out more about The West Highland Way Challenge here