After four years of fundraising for the RSPCA, the RSPCA Everest Challenge will be Lorraine's biggest challenge yet.
Twelve years ago, when Lorraine Carey was suffering from a second prolapsed disc and had to undergo painful spinal surgery, the idea of trekking to Everest Base Camp would have seemed impossible.
The 47-year-old first suffered from a slipped disc 20 years ago and underwent spinal surgery. Then, 12 years ago she suffered from a second, severe prolapsed disc which left her bed bound and in agonising pain for six months. When she finally recovered, after two spinal surgeries, she had a renewed zest for life. Lorraine decided to spend a year taking on various physical challenges and fundraising for the RSPCA.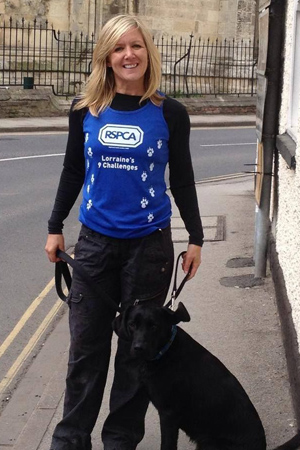 Lorraine said: "At that point, I just wanted my life back. After I recovered and regained my confidence, I wanted to grab every opportunity and make the most out of life."
One year turned into five, and after a series of runs and walks, a skydive, a 5k open water swim, the Yorkshire Three Peaks, the Lake District 10 Peaks, the Welsh 12 Peaks, Tough Mudder, half and full marathons and trekking Mount Kilimanjaro. Lorraine has now pledged to take on her final and most challenging trek to date; the RSPCA Everest Challenge. Continue Reading…