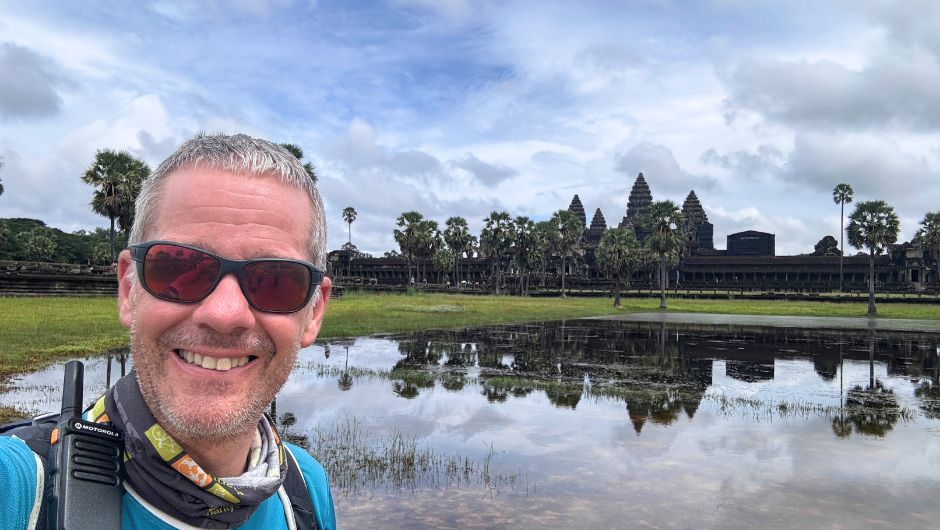 Visit the temple of Angkor Wat – a UNESCO World Heritage Site
At 402 acres the huge, historic complex containing the temples of Angkor Wat and Ta Prohm (as seen in "Tomb Raider" – which you will also have chance to visit) covers more than three times the area of Vatican City and contains over 79 major temple complexes and hundreds of minor sites. Dating from the 12th century, Angkor Wat, with its world-famous skyline makes a memorable finishing point for this exciting trek. You will also enjoy a personal tour of the complex to explore it fully – look out for for the wild macaques as you do!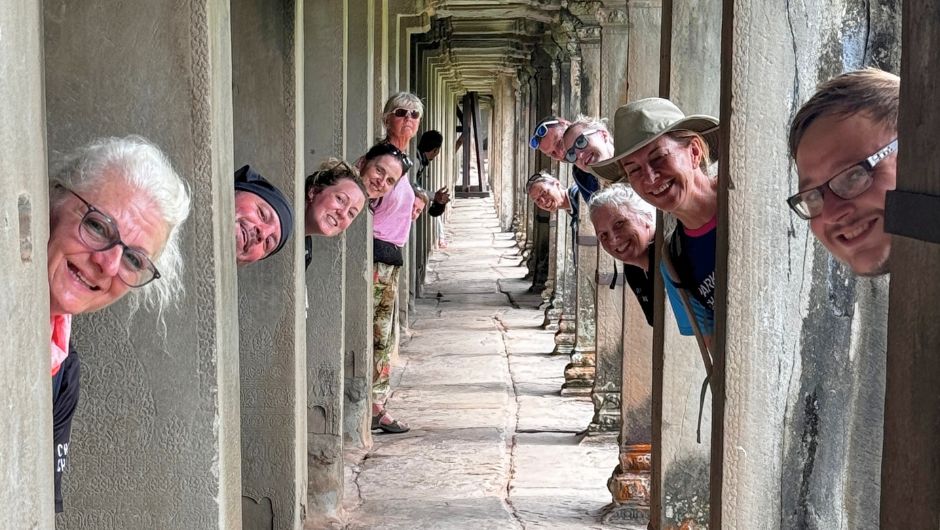 The journey
This exceptional challenge includes five days exploring the glorious rural landscape of Cambodia finishing at the Khmer masterpiece of Angkor Wat. Travel through traditional local villages with friendly locals greeting you as you pass through. Experience camping in the grounds of traditional Buddhist temples and receive a blessing from a local monk. Trek through fields of tapioca and rice paddies.
Spot water buffalo and marvel at the abundance of nature – particularly butterflies. Finally, prepare for the next day's trek by enjoying freshly-prepared local dishes – eaten under the stars each night,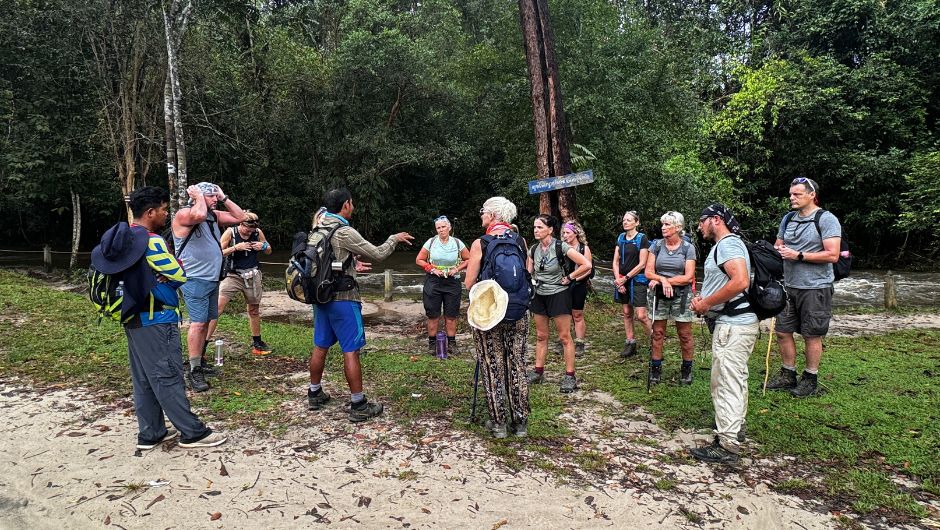 The Cambodian people
Cambodians are renowned for their hospitable and generous nature. From the moment you arrive our amazing local team will make you feel incredibly welcome – they really cannot do enough to make your challenge as memorable as possible. Everything from the campsites to the catering arrangements are designed to allow you to rest and recover between your trekking days. As you trek, your local guides will explain the history, geography, flora and fauna of this unique area – and as you wind your way through the rural beauty of the Kulen National Park you will find the local people equally accommodating and friendly. This local flavour really does enhance the whole experience.
A sense of achievement
As you relax under the stars each night in camp, you can start to realise your accomplishments as, over the five days of the challenge you trek over 80km in temperatures that can reach 35°C or higher – with each day revealing a different aspect of Cambodian life, culture and landscape. Add in a spectacular jungle walk up the sacred Mount Kulen, a visit to the huge, carved reclining Buddha and the awe-inspiring Kulen Waterfalls and you can be rightly proud of your achievements. This is a tough challenge but one which will live long in the memory!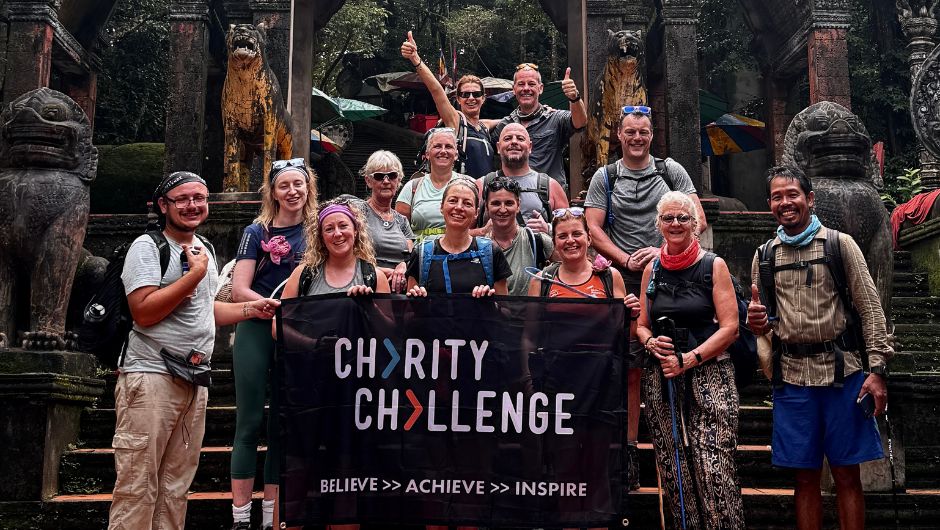 A life-changing trip
Time and again our participants say that taking part in a one of our challenges is a truly life-changing experience. Immerse yourself in the experience, invest in the group and you will earn dividends way above any investment. You will learn about yourself without the trappings of everyday life – which is exactly as travel should be.
The shared experiences of a challenge like Trek Angkor Wat creates bonds that last a lifetime among a group – and quickly turns what can start as a group of strangers meeting at the airport into firm friends. It's one reason why we have so many participants who book further adventures with us!
Article written and photo credit by Ian Morton, Challenge Leader